ABOUT
ThoughSpot is an AI-Powered Analytics platform that allows users to explore, analyze, and share real-time business analytics data easily. In a sea of Data Analytics Software tools, Thoughtspot needed to bring brand awareness to its product by becoming the leading, modern business intelligence disruptor and dominator of the decade of data.
THE PROBLEM
Companies across the US feel that their revenue is wasted due to inaccurate and incomplete customer or prospect data. The quantity of data increasing exponentially every day creates difficulty with data management and organization, leading to dirty consumer data.
However, dirty data is the future.
THE SOLUTION
Thoughspot will become the decade's dominator of data by changing the perspective of industry users and encouraging them to keep their data dirty.
SPECULATIVE
ROLE
Art Director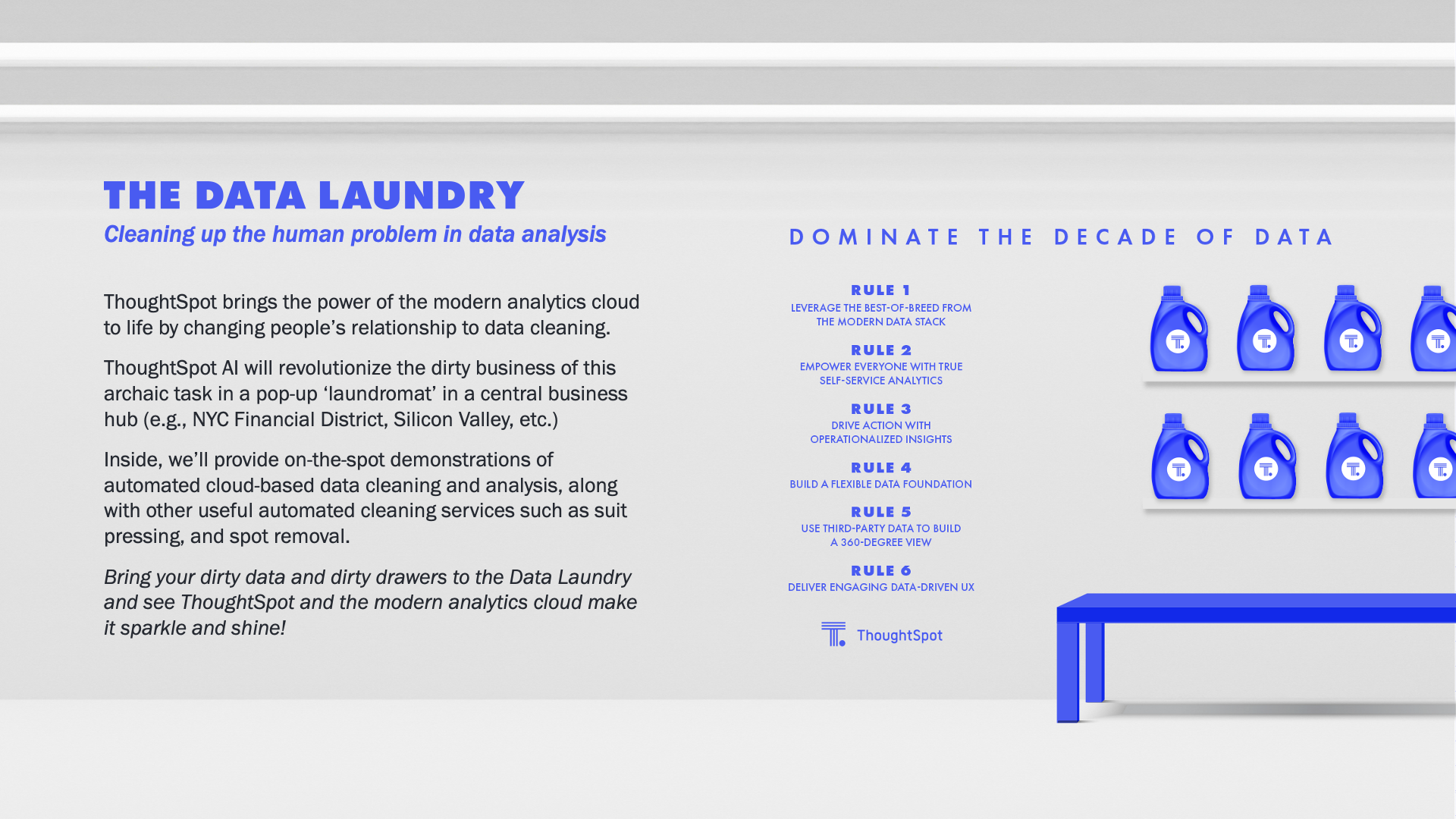 CAMPAIGN EXTENTIONS

In addition to the ThoughSpot Data Laundry pop-ups, our campaign extends through branded merchandising and online engagement